Community Conversation Series
October 3rd, 2023
Lessons for Living: Wisdom From 20 years of Serving People Who Are Dying
September 19, 26 & October 3
6:15 pm reception with light hors d'oeuvres, 7:00 pm program

Circle Cinema - Theater II
10 S. Lewis Ave., Tulsa

For two decades, Clarehouse has stood as a companion and witness, cradling the souls of nearly 6,000 individuals as they took their final breaths. Each passing life has etched an indelible mark upon our hearts, imparting invaluable wisdom and lessons for living. Join us as we delve into the physical, emotional and spiritual experiences surrounding the end of life, and as we integrate into our daily actions the profound lessons gifted to us so that we may live more fully.

September 19
Join us as we deepen our understanding of the neuroscience of dying. We will discuss the interplay between the brain, mind and body and the intricate processes that unfold as we approach end of life.

September 26
We will explore the physical and psychological manifestations seen throughout the dying process, acknowledging the depths of human vulnerability and resilience that are present during our journey.

October 3
We will honor the sacredness of the emotional and spiritual journey by taking a closer look at the shifts in consciousness and the search for meaning that is often seen at the end of life, and the human capacity for healing and solace. 
Understanding and Responding to Dementia-Related Behavior
Crystal Stewart, BSN
September 14 - 6:00 p.m.
Alzheimer's is not normal aging. It is a disease of the brain that causes problems with memory, thinking and behavior. Caring for someone with Alzheimer's can be challenging and often causes anguish and frustration. Learn the key points of understanding Alzheimer's and how to decode behavioral messages, identify common behavior triggers and employ different strategies to help intervene with some of the most common behavioral challenges of Alzheimer's disease.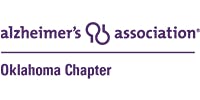 Finding the Silver Linings
Jennifer Clark, MD and John Schumann, MD
September 21 - 6:00 p.m.
There's no denying that the pandemic has been a struggle and changed the lives of many. So, we seek light in the darkness to reveal the positive changes encouraged by the obstacles we faced in healthcare. From telehealth to mRNA vaccines to updated infectious disease practices to improved patient advocacy, COVID-19 has inspired new ways of thinking. Guest speakers will discuss the positive changes in healthcare brought on by the pandemic that are here to stay.